If success could be achieved simply by launching a website — particularly a free, machine-generated website displaying your competitor's advertising — there would be far fewer business failures!
In addition to the website design service you would expect, Garnet Web Design can help guide you through the tactical and logistical issues which must be considered when implementing a typical small business website. I take care of all the details necessary to make your new website useful, easy to use and accessible to the world.
Garnet Web Design can also provide website maintenance, whether your site was originally created by me or by someone else. A proactive approach to updates and enhancements provides an effective plan to insure your site remains fresh and appealing to clients and prospects on their follow-up visits to your site.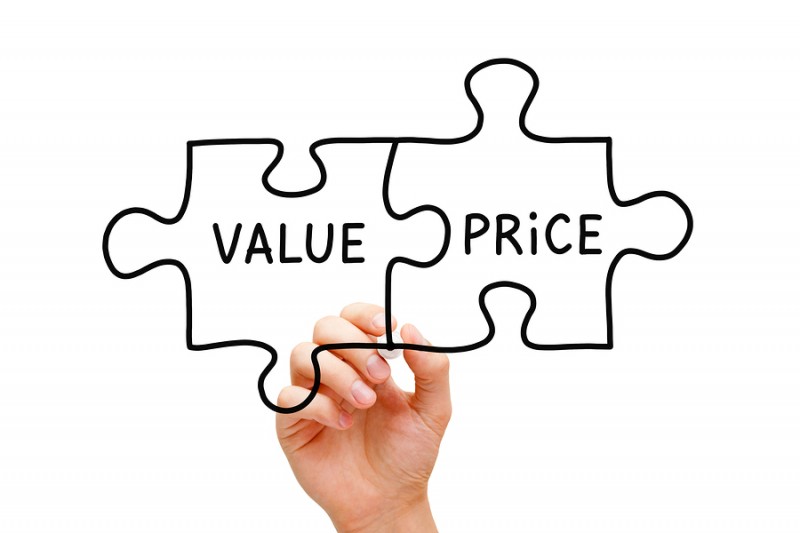 Prices for Garnet Web Design services are very competitive, which insures that clients receive excellent value in addition to quality work.
My fees are significantly below industry averages for website design and maintenance, copywriting and marketing consulting. My work, however, has consistently proven on par with firms in large offices and offering an array of non web-related services. Simply stated, I'm able to keep my overhead expenses low and pass those savings on to my clients.
Note also that all Garnet Web Design websites include services for which most companies charge extra, such as integration of your social media pages and optimizing website content for target search phrases.
Creative ideas that attract visitors to you website are obviously important, but those ideas may never see the light of day if the design and implementation process is hit-or-miss. My work methods maximize productivity and provide clear communications with clients from beginning to end of a project. You'll know what to expect, when to expect it, and how much it will cost. I'll provide you with (and adhere to!) clear project milestones.
Here's the work plan I use to build and deploy websites that generate measurable business value, and deliver them on-time and on-budget:
Set Goals
A critical part of any web design project — and the one most frequently shortcut by web design companies — is gaining a good understanding of the client's business environment and target market. Clear, measurable goals and objectives for the website should also be decided before development is begun. My research typically includes gathering the following information:
company mission, strategy and tactics

products and services offered

primary and secondary markets served

key customers and prospects

significant competitors (existing or emerging)

competitive websites

site features and functions desired

preferences in website 'look and feel'
Make It Work
This phase consists mostly of independent work on my part. Any text or graphics that the client has agreed to supply must be delivered early in this phase in order to stay on schedule.
No website is considered complete until it has been tested for usability by at least two people not associated with its development. I utilize friends with varying degrees of internet experience to 'test drive' the site and provide objective, unbiased feedback. This step helps insure that the content is easily understood, the navigation is clear and intuitive, and the overall layout and appearance is pleasing.
I also view your site using the most popular browsers (Internet Explorer, Firefox, Opera, Chrome and Safari), on both PCs and Macs to insure the site functions as intended across all user platforms. And of course, Apple and Android-based mobile devices are also tested thoroughly. Each hardware/software combination can have quirks that make web pages appear slightly — sometimes even radically — different. I resolve any issues uncovered in this process, before the website is launched.
Make It Visible
As with most things in life, preparation is key to the success. The launch of a website should be a culmination of work that's been well-planned and executed, not an afterthought or last minute drill.
Unfortunately, the 'build it and they will come' approach does not apply to websites! Specific meta titles, meta descriptions and other elements that allow search engines to locate and properly index your website must be in place. Understanding the peculiarities of web search engines is not particularly easy, and very much a continually moving target. Garnet Web Design includes basic SEO services as an integral part of all new websites. This helps your business gain the visibility needed to succeed.
For additional fees, a website can gain even higher search engine rankings by using a 'pay for position' approach such as Google AdWords or other marketing tools. It's best to discuss those issues in more detail to determine cost-effectiveness on a case-by-case situation. If appropriate, I can also handle that aspect.
Keep It Current
Experts agree that a good website is a continuous process, not a finished product. A static, outdated website can sometimes be as detrimental to a business as no website at all.
There are a number of simple and inexpensive ways to improve almost any website. A tweak here, an update there will also help maintain a site's favorable search results. It can be relatively easy to add recent news, announcements, upcoming events, etc.
Garnet Web Design is well-equipped to handle website maintenance, enhancements and re-designs as well as building new sites. To further simplify the process, I offer the option of pre-configured website maintenance packages. This keeps the cost low and predictable, and insures that your website looks fresh for repeat visitors.
Should useful and accurate advice on any topic come from someone other than myself, I'll gladly pass it on. Obviously, no one has a monopoly on knowledge.
I ran across an article that provides a unique and highly practical perspective on the most important aspect of website creation.
The author's style is (to use his own words) a bit brusque — but I believe the message is clear and very much on target. You'll almost certainly enjoy reading D. Bnonn Tennant's article about choosing a web designer.