Fresh websites receive more traffic, avoid looking dated and improve communications with your customers and prospective customers. But like most maintenance tasks, keeping a website current usually becomes a lower priority than creating it was. That's just human nature. Like other periodic maintenance, most of us need a formal plan in place to insure it gets the attention it needs.
Garnet Web Design offers an economical  website update service that brings discipline to this process, yet makes it as hassle-free as possible. No long-term commitments are required.
Like all Garnet web services, our website maintenance and update program is focused on the unique needs of individuals, small to medium sized businesses and non-profit organizations.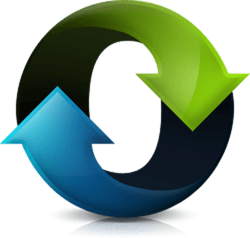 Website Maintenance Packages
$295 Per Year
text and graphic revisions for up to (3) pages per quarter
editing of client-supplied content as needed
revisions uploaded and quality-checked
site revision log updated
$495 Per Year
text and graphic revisions for up to (3) pages every other month
editing of client-supplied content as needed
revisions uploaded and quality-checked
site revision log updated
$895 Per Year
text and graphic revisions for up to (3) pages per month
editing of client-supplied content as needed
revisions uploaded and quality-checked
site revision log updated