Why Mobile Websites Matter
In early 2014, the landscape in which businesses operate changed forever when internet usage on mobile devices exceeded PC usage.
And If you imagine that the mobile usage is merely a reflection of consumers logging onto social media or checking email, think again. A recent study by  Search Engine Watch provides more information.
Some organizations may continue to view mobile as an "add-on" or supplementary effort when planning for digital interaction with customers. However, those who embrace the shift in behavior and deliver what customers want and need to make a purchase decision will likely be the ultimate winners.
More now than ever, it's simply bad business to turn away from the facts and ignore mobile web users. Having a mobile website that's informative and easy to navigate can distinguish you from your competition and become an important sales tool — particularly for smaller companies.
Mobile Users Are Different
The people using mobile devices are often very different than those using desktop computers.
They are a group that is most likely on-the-go, with shorter attention spans and a very specific reason to be visiting your mobile website. Having the right features on your mobile site is important to satisfy the needs of those mobile users. Here are some of the "core" needs:
Get your phone number
Get directions
Determine your hours
Understand what you do
Get in touch with you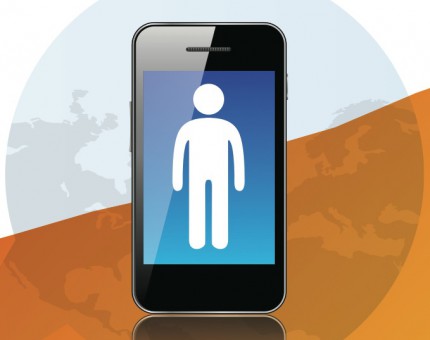 Mobile Websites Must Adapt
The priorities on a mobile website are also much different than those of a desktop website.
It may be okay to tuck the phone number in the footer or sidebar of a desktop website because it's unlikely the user wants to initiate a call from their computer — but when on a mobile device, calling with one touch of the screen might be the only thing they want to do!
Similarly, for someone who's driving and needs to see if you're open, it's critical to make your business hours highly visible.
The most important thing to keep in mind is that a mobile website is a invaluable sales tool for small businesses, something that can entice, inform, and engage users.
Offer an additional channel for sales
Guide consumers to physical locations
Increase the number of store visits, transactions, or purchases
Drive a larger shopping cart size
Help you acquire new customers
The Garnet Mobile Solution
Garnet Web Design creates mobile-ready websites by utilizing a technique called responsive web design. Wikipedia: "Responsive web design is an approach to web design aimed at crafting sites to provide an optimal viewing experience — easy reading and navigation with a minimum of resizing, panning, and scrolling — across a wide range of devices, from desktop computer monitors to mobile phones."
This website uses responsive design. To see it in action, view any page on a desktop browser and slowly make the window thinner, then wider. You'll see the layout automatically adjust to fit the various widths, even when you make the page as narrow as a smartphone screen!
Store Front vs. Virtual Businesses
I often encounter people who say, "I'm not a retail shop. How is a mobile-friendly website going to help me?". This is certainly a valid question, since most of the features mentioned here suggest that someone is either walking or driving to your location. So let's consider some other situations in which a virtual, or home-based small business might find themselves:
You are at a networking event, and want people to remember you.
If you hand out a business card with a QR code linking to your mobile website, people are enticed to find out more about you. There are a lot of benefits to being easily reached from a mobile device at large events with scheduled free time. If you can capture a lead "right here, right now" instead of sifting through a pile of business cards later, that's a job well done.
Because you are not a place people can walk into, you need to be even more accessible online.
A mobile website can increase the number of people who connect with your small business, because your company's unique capabilities and strengths are now at the fingertips of every mobile device user. With a mobile website, people also feel more confident that, if they need help, or to contact you, they always have that connection in the palm of their hands.